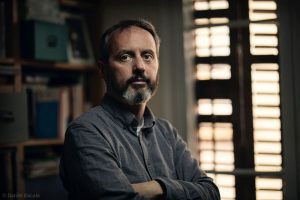 DAVID CIURANA
CEO
David Ciurana is founder partner and CEO of Fosca Films, formed in 2008. Ciurana leads the film and television production company in partnership with Dolores Ciurana and private investors. Ciurana has worked also as film director and scriptwriter. He is also a major in Business Administration.
Ciurana's career began with the sale of who scripts Stinker and Christmas' night, which lead him to produce and direct the short films Blinds, WC's and Splendid. In 2005 He made his feature film directional and production debut with  Todo está en el aire (All is in the air).
In 20008, Ciurana formed his own production company, Fosca Films.  Under the Fosca Films banner, he served as producer / coproducer or executive producer on such films as Todo está en el aire (All is in the aire), Fill de Cain (Son of Cain), Blue Lips, Formentera Lady and La Influencia (The Influence).
David Ciurana is member of the Catalan Film Academy and Fosca Films is member of the Producers Associates of Catalonia (PAC).